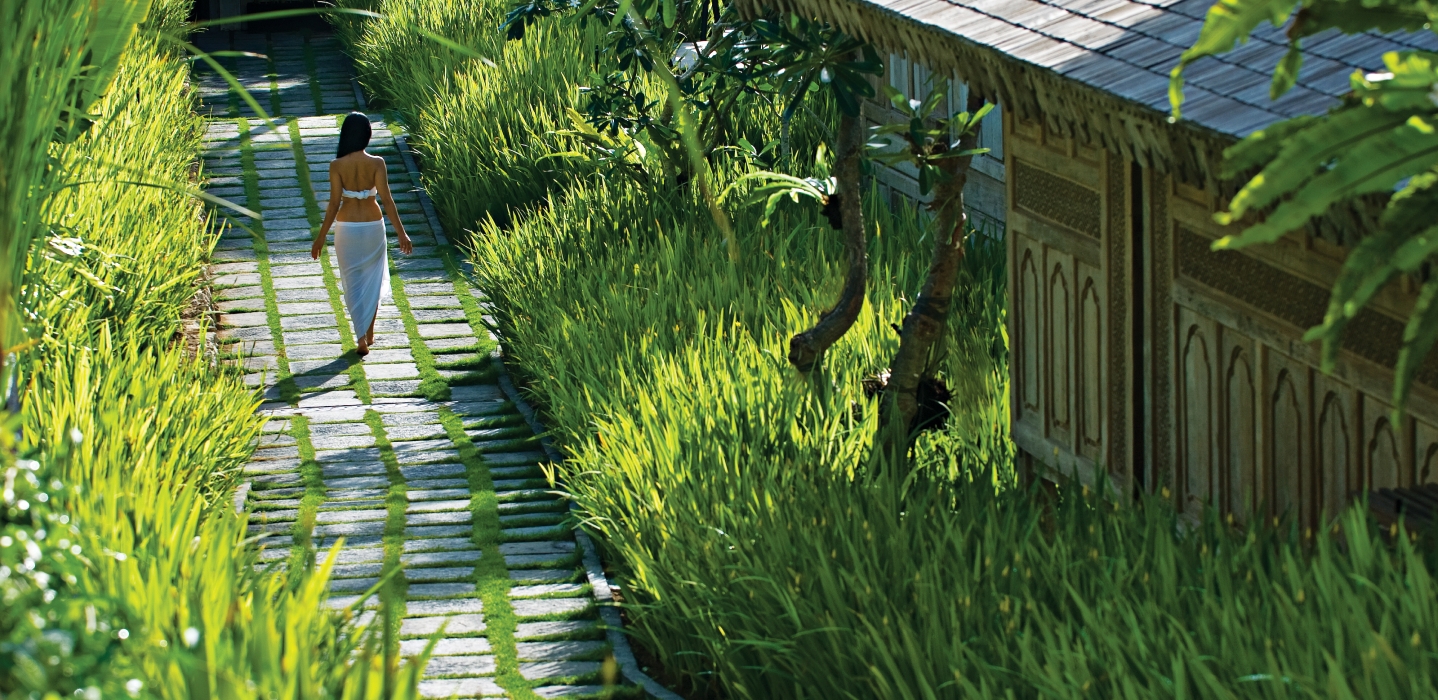 Share your moments and explore Khayangan Estate through the eyes of our Guests
Khayangan Estate
EVENT RATES
IDR 360.000.000 - IDR 400.000.000 net
Inclusion: 3 nights stay + 1 day venue
EVENT TERMS & CONDITIONS
-MINIMUM STAY-
Minimum stay requirement for booking of Events is 3 nights with the reservation of the FULL Estate.
BOOKING / PAYMENT
All rates are quoted in IDR (Indonesian Rupiah) per night
Reservations are accepted upon the receipt of a bank transfer to our bank account.
All payments must be for the full amount due, net of any fees or charges by the sending and/or receiving banks. Such charges are the responsibility of the Guest/Booking Agent. Please give clear instructions to your bank that all transfer expenses are to be paid by the Sender.
CAPACITY
Maximum capacity: 250 person(s) for Functions/Events.
EVENT CURFEW
DJ/Loud Music: Allowed until 11p.m. local time
FIREWORKS
Fireworks are NOT allowed.
LIGHTSHOW
Laser light and similar devices that can penetrate the clouds are NOT allowed.
LANTERNS
Only LED lanterns are allowed in this area
PERMITS
All Events must have all necessary Permits from local Government/Banjar.
BANJAR FESS
Banjar Fees are applicable and are assessed per Event per day
GENERATOR
We have an in-house generator set to cover for power outage or failure to ensure that there is no disruption to the high-quality service provided by Khayangan Estate.
It will not however be enough to cover for any additional load from the usage of extra Electronical Equipments used for Events held in the Estate. Please advise Event Organizers to arrange for the provision of Generators.
SECURITY DEPOSIT
USD 1,500.00 for Event / Wedding security deposit will be collected upon arrival.
All Guests staying at Khayangan Estate will be asked to sign a waiver of liability and a credit card authorization form, which will allow Khayangan Estate to charge the card for damages and any additional charges that the Guests incur whilst at the Estate.
INSURANCE
For Events that might involve activities which are inherently dangerous, Event Organizers will be required to show evidence of in-force liability insurance that will cover any accident, injury or death arising from the activities.
Should the insurance be subject to any deductible amount on claims, the Event Organizer/Guest will be required to deposit this deductible amount into our Account. Failure to comply with this requirement may lead to the immediate eviction of the Guest with all downpayments forfeited.
LIABILITY WAIVER
By confirming a booking with Khayangan Estate, our Guest acknowledges and agrees that Khayangan Estate will not be liable to the Guest and/or anyone in the Guest's party for injury, sickness, loss, damage, additional expense, or inconvenience, directly or indirectly caused by or arising out of The Estate's usage. Khayangan Estate will not be liable to the Guest's or any of the Guest's party's loss and/or damage to personal belongings, private vehicles and/or the contents inside whilst staying at The Estate.
WHAT OUR GUESTS HAVE TO SAY
Bali Decor Rental
Cinta Pada Pandangan Pertama A great venue understands that it needs to present the highest standard of quality towards its guests. Everything one encounters from the moment you enter the private estate until the moment you leave contributes to your overall expertence. Khayangan Estate understands the Importance of impeccable quality, and the sheer number of Jaw-dropping events amidst its picture-perfect environs Is testament to Its position atop Ball's hierarchy of premler event properties.
Bali Wedding Prodaction
Everything just Wonderful We are very sure Khayangan Estate is best Javanese style Wedding Venue in clifftop Ball. One of our Client initially didn't want to see it until we double invite him to inspect the location. They falling in love! And finally booked this peace of heaven for their I Do. Our Client were amazed with its property and its ocean-view especially during sunset. We the Wedding Teams were very happy with their attentive staffs during the event planning to realization. The accommodation, wedding preparation, ceremony and reception went so smooth! Thank you so much everyone there
Gusmank Wedding Photography
Engaging Indonesia One of my favourite wedding venue in Ball, Khayangan Estate located on Uluwatu clifftop with astounding view of Indian Ocean, It's classic Indonesian Joglo style of architecture enhance your wedding with a real Indonesia feeling. Spacious lawn and perfect intensity of sunlight during the wedding ceremony help me a lot to capture the perfect moment beautifully.
Billy Simpson
Great Service, Great Villa, Best Cliff We had our Holy Matrimony at Khayangan. Since day 1 all the staff served us really well. I left something in the room, and Mba Susi, the chief there, brought it to the airport before we flew out of Bali. 5 star service. The rooms are lux and spacious. Really wanna stay there again someday. After surveying, we can say that this is the best look cliff villa in Bali.
Anastasia Francesca S.
Stunning venue and villas. Particularly the pools.
Karen Clarke
Beautiful wedding venue. Absolutely stunning views. It was an amazing experience.
Jenny Cronshaw
Most amazing tranquil place absolutely fabulous stay for my daughters wedding loved it!!
Ebony Summers
Without a doubt the most incredible experience staying there. Cannot wait to return to seventh heaven