Play
KHAYANGAN ESTATE
According to ancient Hindu texts, at the beginning of time, God created fourteen worlds in the Universe - seven upper and seven lower. At the seventh Heaven, high above the highest sky, lies Khayangan - the most magical place of it all.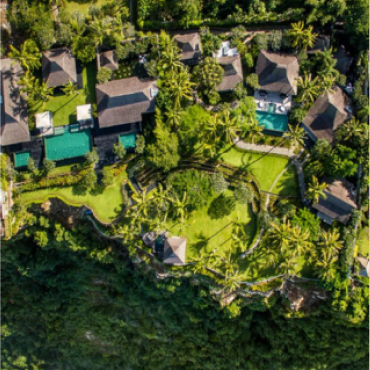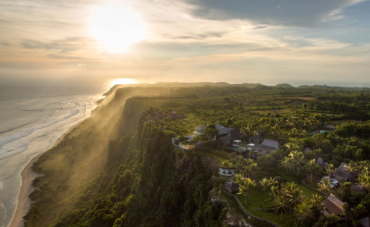 WELCOME TO KHAYANGAN ESTATE
in search of the highest HEAVEN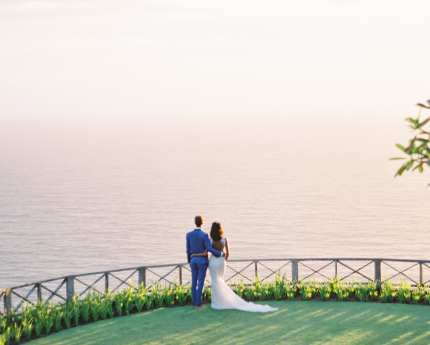 360° View Experience
ENJOY THE UNPARALLED VIEW
WHY CHOOSE US?
We invite you to discover a mythical lifestyle of opulence, revived in an enchanted landscape of unparalleled beauty – truly heaven on Earth

Awaken to a Different World
Khayangan Estate is exclusively developed and designed. It consists of ten antique, well-preserved wooden houses from Java.

Discerning Details
Each bed is set within a nest of teak pillars and drapery nets, topped with richly-carved wooden tiers.

FIVE-STAR Service
Khayangan Estate is renowned for its friendly and attentive butlers, trained in accordance with longstanding traditions and the authentic spirit of Balinese hospitality.

Intimate Environment
Set in the midst of sweet-scented trees and fragrant flowers, Khayangan Estate offers as one of the most romantic settings in Bali, perfect for your dream wedding and honeymoon, or a quiet getaway.

Cliffside SPA
Perched on the edge of Uluwatu's most famous Cliff, our Spa offers full air-conditioned facilities with access to unobstructed views of Asia's most spectacular panorama of the Indian Ocean.

Private
Khayangan Estate is remote, quiet and private. The property offers a postcard-perfect sanctuary for those seeking luxury and memories to last for a lifetime.